MAKING LOCAL WORK... FOR ALL
Unfortunately, not all members of our community here in New England and New York can afford healthy, sustainably grown food – especially when it comes to protein. We are acutely aware that it is more expensive to raise a chicken outside on pasture than it is to do so in a cage. Until we can rectify that inequity by continuing to grow our network of small farms in the region, an important part of our mission is to support those who need healthy, nutrient dense food the most.
In that spirit, we're excited to announce our 1% for the hungry program. Each month, on behalf of our members, we donate 1% of the volume in our member program to local charities who provide meals for the underserved, including Second Chance Foods in Fishkill, New York, Food Link in Arlington, Massachusetts and the Greater Boston Food Bank, in Boston, Massachusetts. High quality protein is a relatively rare donation and an important part of a healthy diet; we're proud to support their work to promote food security and sustainability, while continuing to strengthen our local communities.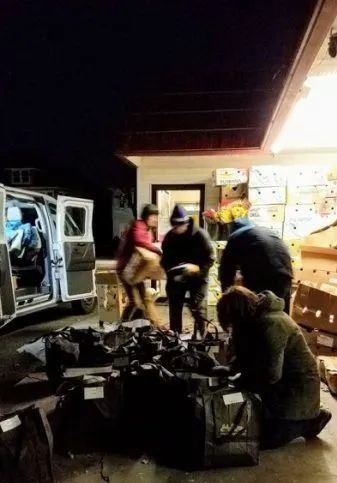 Thanksgiving donations with the Food Link!