Walden has been a proud B Corp since 2017. This designation is for "businesses that meet the highest standards of verified social and environmental performance, public transparency, and legal accountability to balance profit and purpose." At Walden, we endeavor to be pioneers in sustainable agriculture, providing our members with the highest quality, locally sourced food.
The "local" part of our name isn't just a nod to our focus on nearby sourcing; it's a directive we follow to intentionally build, grow, and strengthen the communities we serve. As a public benefit corporation, our mandate is to "Make Local Work." More specifically, we:
connect adjacent rural and urban communities to reinvigorate sustainable local agricultural systems;
produce the healthiest products possible with industry-leading standards of animal welfare and environmental sustainability; and
create incentives for farmers to move to more regenerative practices, including those that are not simply "do less harm," but that provide a net positive benefit to the environment and surrounding communities.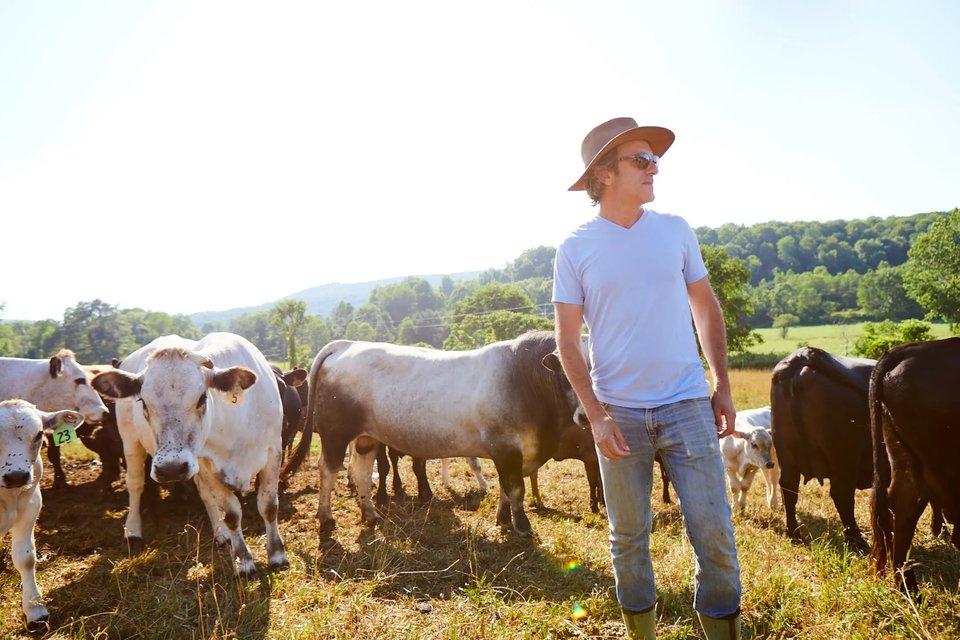 Nicolas Baric's farm in Hebron, NY