We currently deliver free of charge all the way from Portland, Maine to Central New Jersey; check out the maps below! If you are outside the delivery area, we are happy to deliver to a work or friend's address!
MAINE, NEW HAMPSHIRE, MASSACHUSETTS, RHODE ISLAND, CONNECTICUT, NEW YORK, AND NEW JERSEY!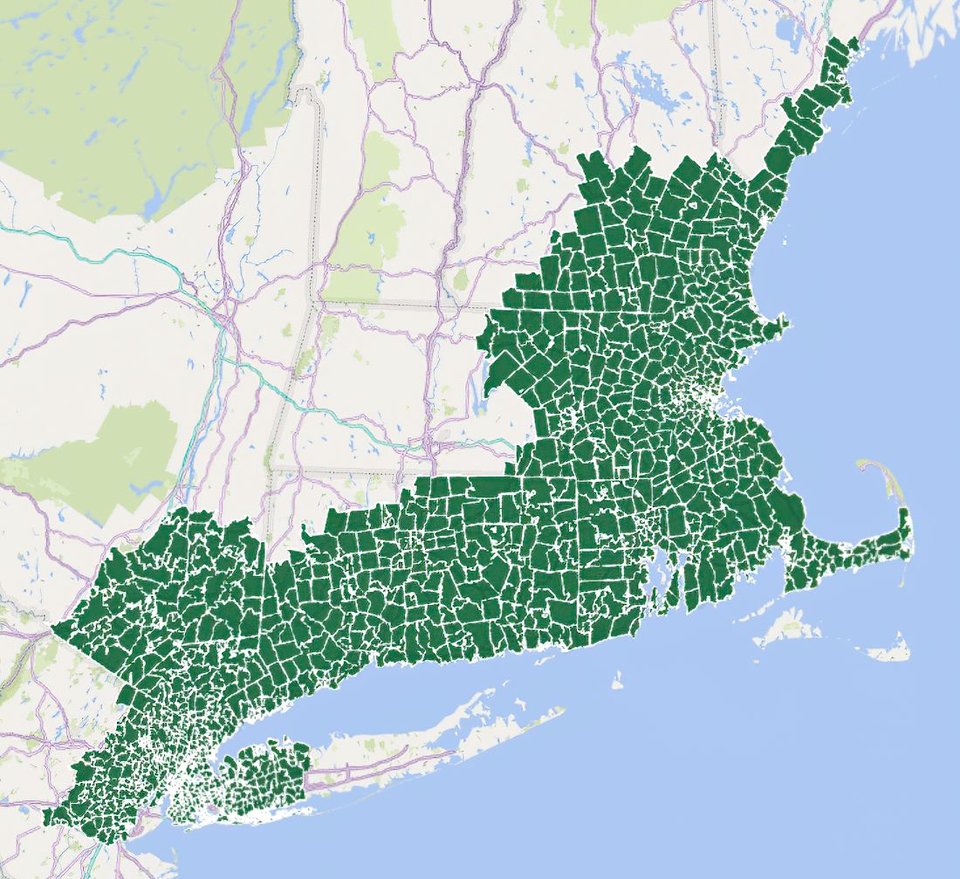 WHAT SIZE SHARE SHOULD I GET?
IS IT ORGANIC? IS YOUR BEEF REALLY GRASS FED?
IS THERE A WAY TO SKIP OR DELAY A SHARE, OR CANCEL ANYTIME?
WHEN WILL MY SHARE BE READY?
DO I NEED TO BE HOME WHEN YOU DELIVER?
DO I NEED A BIGGER FREEZER?
WHAT WILL I GET EACH MONTH? HOW CAN I UPDATE MY SHARE?
WHAT FARMS DO YOU WORK WITH?
AFTER I DEFROST THE MEAT, HOW LONG CAN IT STAY IN MY REFRIGERATOR?
WHY DON'T YOU CHARGE MORE?
DO YOU HAVE NUTRITION REFERENCES?
WHAT DOES LOCALLY SOURCED REALLY MEAN?
WALDEN IS COMMITTED TO SOURCING LOCALLY, DOES IT SELL LOCALLY TOO?