The journey from the New Year to April came with all the usual trials of winter: dark mornings, sloshy boots, and many hibernated weekends indoors. However, the sun is rising earlier and earlier, stretching itself all across the northeast, bringing with it the smell of fresh soil, blooming flora, and an energized humanity eager for change. It's a time of new beginnings. Of rebirth. Stand up and shout – Spring has arrived!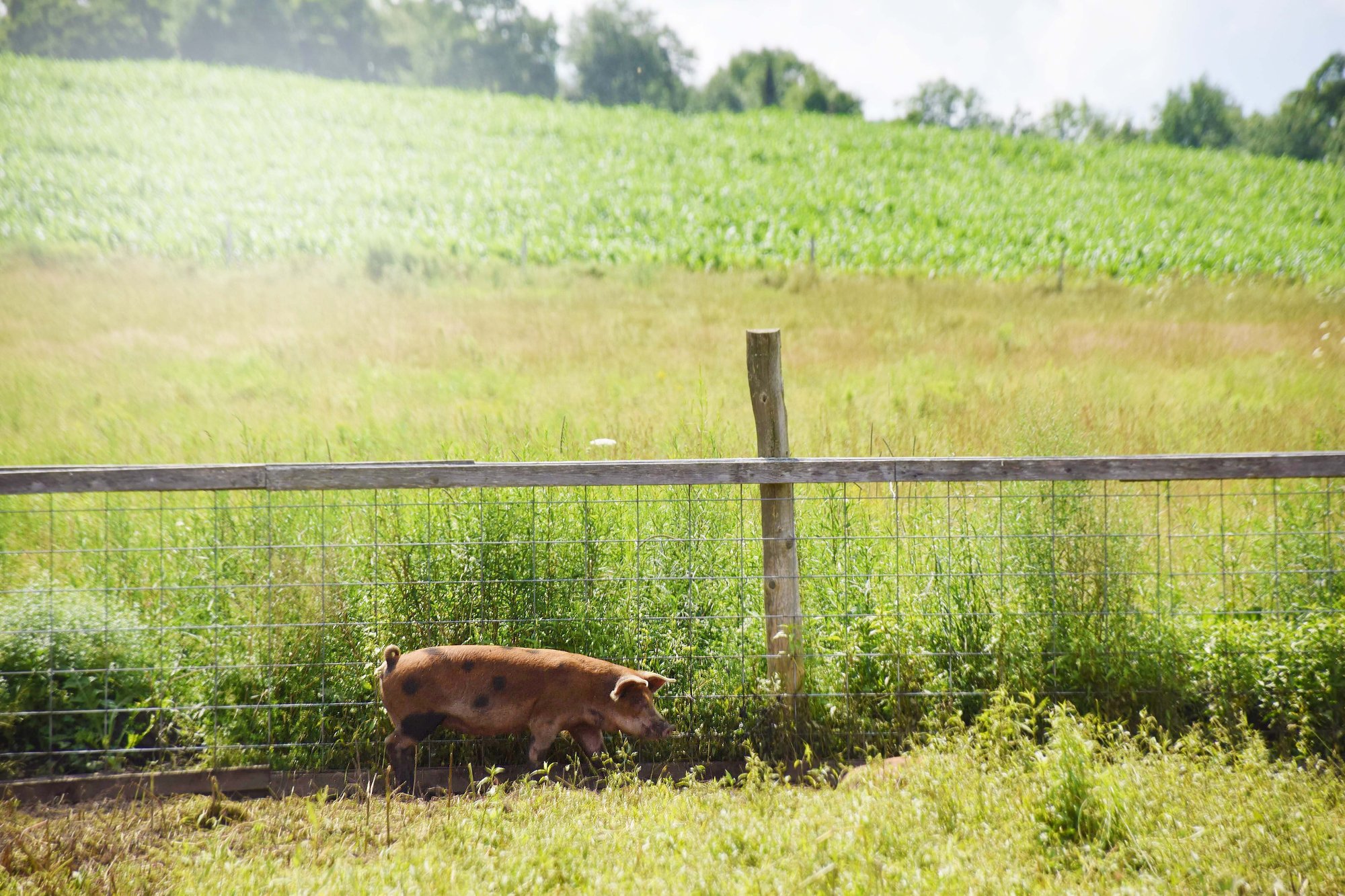 Nowhere is this more evident than out on our partner farms. The ice melt has revealed the fertile earth we put so much care into cultivating. Chicks are hatching, pigs are rollicking in the mud, and cows are roaming the fields, munching on the first green shoots that reveal themselves. Seeds must be planted, equipment repaired – the hard work of the growing season is only just beginning. And while this means trudging across the farm in slushy dirt, the feeling our partner farmers get from being an intricate part of the emergence of so much new life brings its own particular joy – a unique pride they can feel raising animals and taking care of the land.
New projects are by no means limited to the farms though. Construction begins again. Roads are repaired. Many take on ominous spring cleaning projects. Bikes, running shoes or tool belts get pulled from the back of closets and garages. These activities bring us back to our friends, family, neighbors, and coworkers. We commit to supporting one another, valuing strong communities and support networks.
At Walden, we are celebrating spring in the spirit of this commitment with the Walden Local Share program. In addition to our 1% for the hungry meat donations (74,957 lbs donated last year alone), Walden employees will be volunteering at the Greater Boston Food Bank and many other local organizations that align with our mission.
As a member of our share program, you allow us to continue supporting our local communities and we're so grateful to have you with us as we move into a new season. Special moments await us, and we hope you are as excited as we are for what lies ahead.